Farm Management
What is Farm Management?

Farm management is the process of working directly with farm owners and operators to facilitate plans that will increase farm value and productivity over the long term.
Farmland is a popular investment for two reasons: 1) historically, the value of land has appreciated over time; 2) it provides a strong rental income annually, offering a high rate of return in today's economy.

Because of its value, farmland is often passed down through generations or sought after by investors, including current or retired farmers.
If you own farmland, you are aware of the benefits. But, the work put into managing this lucrative investment may be more than you're looking to handle. 
​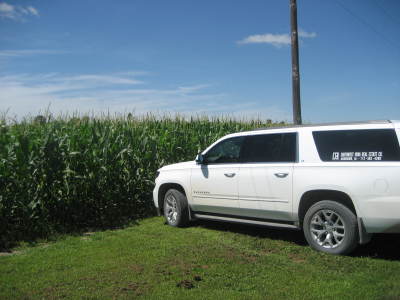 Every client is different. Most prefer to step back and let the firm handle all management aspects. We work with tenants, the USDA/FSA, and NRCS; we pay any authorized expenses and annual taxes; we collect the rent payments; and we provide detailed records. Throughout the year, you received updates; at the end of the year, you receive a check for your profits, accompanied by a detailed annual statement.

If a client wants more involvement, we work one on one to tailor the plan to meet his or her needs. 
Fees for farm management are determined based on the services requested and typically set as a percentage of lease payments. 
Farm managed in Cass County
Our Full Menu of Services

Lease negotiatons & tenant recruitment
​


Client & tenant communication



Detailed record keeping



Annual financial reports; profit & loss statements



Oversightof all work with USDA/FSA, NRCS, and contractors for soil conservation and improvement projects
​


Payment of annual property taxes and insurance
Contact US

Southwest Iowa Real Estate Co. works with clients living throughout the United States and currently manages farms in five counties throughout southwestern Iowa. 

If you would like a complementary & confidential consultation, please give us a call at 712.563.4288. We're  happy to discuss your personal situation and discuss farm management options.